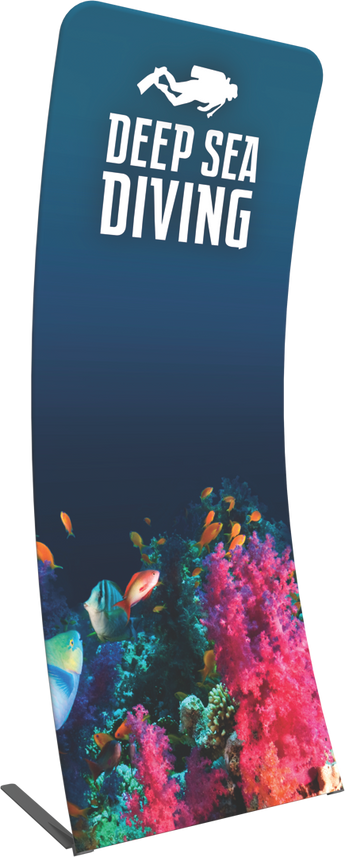 The Formulate Essential Banner - 3' Curved - Graphic Only
Regular price $ 325.00 Sale
FormulateTM Essential banner displays feature basic tubular frames coupled with pillowcase fabric graphics. The Curved version of the Formulate Formulate banners are perfect for your trade show needs by offering a functional, yet classic display method. Setup is also easy and quick. Simply pull the graphic over the frame.
Standard Features & Benefits
- Graphic Only - Click Here for the Complete Kit.
Need Design?
- Design services are available for $50 per hour.
Templates 
- 3' Curved